HMMA Donates New Vehicles to ACTC's Automotive Program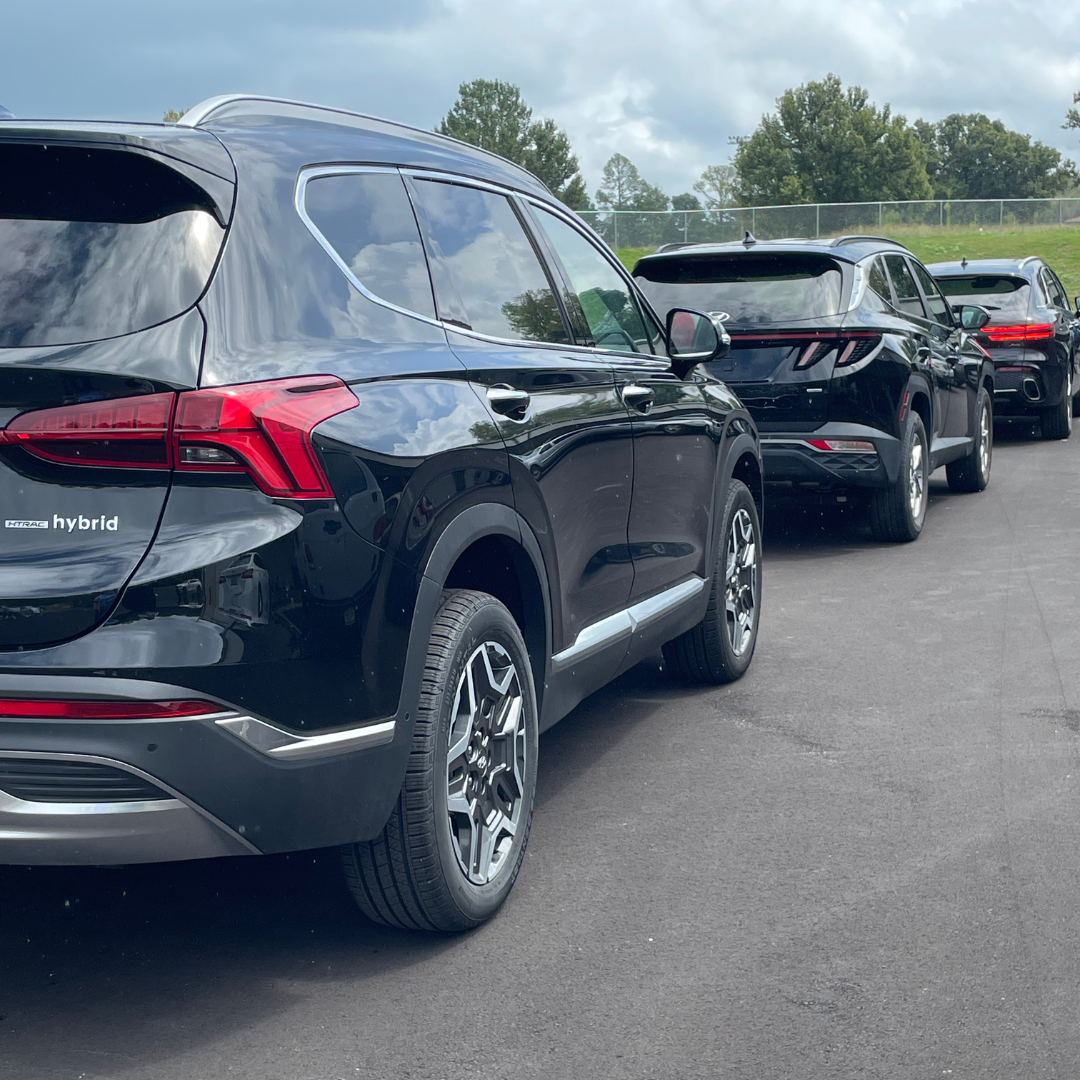 ---
Hyundai Motor Manufacturing Alabama (HMMA) recently donated three new vehicles to the Autauga County Technology Center in a grand parade-style presentation. The Genesis GV80, Tucson, and Santa Fe were gifted from the company in support of ACTC's automotive program, and not even the rain that began to fall mid-delivery could dampen the excitement of students, administrators, and district leaders as the vehicles rolled onto campus with lights flashing and horns beeping.
Earlier this school year, the automotive career tech program moved into the school's newly constructed wing, which houses the school's state-of-the-art mechanics shop. The technologically advanced space allows students to dismantle, diagnose, and analyze the latest vehicles on the market with modern technology, including combustible and hybrid engines.
In a letter sent to Hyundai Motor Manufacturing Alabama officials, Mr. Lucero, the automotive teacher, shared his "utmost gratitude for the generous donation to the automotive program" on behalf of his students and the program. He said, "these assets will provide our students with hands-on technology to implement into our curriculum and mirror what the students will encounter as service technicians in the industry." Mr. Lucero went on to express his appreciation for the donation, stating, "these are crucial elements that were greatly needed. Upon receiving the vehicles, students were amazed at the technology and features, commenting on how excited they were to begin working to learn the systems. We recognize every department's dedication to manufacturing these vehicles and admire the hard work put towards creating innovative automobiles."
This donation was not the first for the Montgomery-based plant. HMMA donated a 2006 Hyundai Sonata to the Autauga County Technology Center many years ago for the same purpose. With the new models now on site, the original vehicle will be given to ACTC's Fire Science program for hands-on practice with emergency medical extractions and fire & loss control. The knowledge and skills gained from using these vehicles in both career tech programs are a huge advantage for future service technicians, engineers, firefighters, manufacturer specialists, and emergency medical technicians.
"Autauga County is excited to receive such a generous donation from Hyundai," said Brock Dunn, Autauga County Technology Center Principal. "The skills that will be developed using the donation will benefit our students, community, and ultimately Hyundai as a potential employer. We are looking forward to continuing to grow our relationship with HMMA to develop our workforce."