Stanley-Jensen Stadium Renovation Updates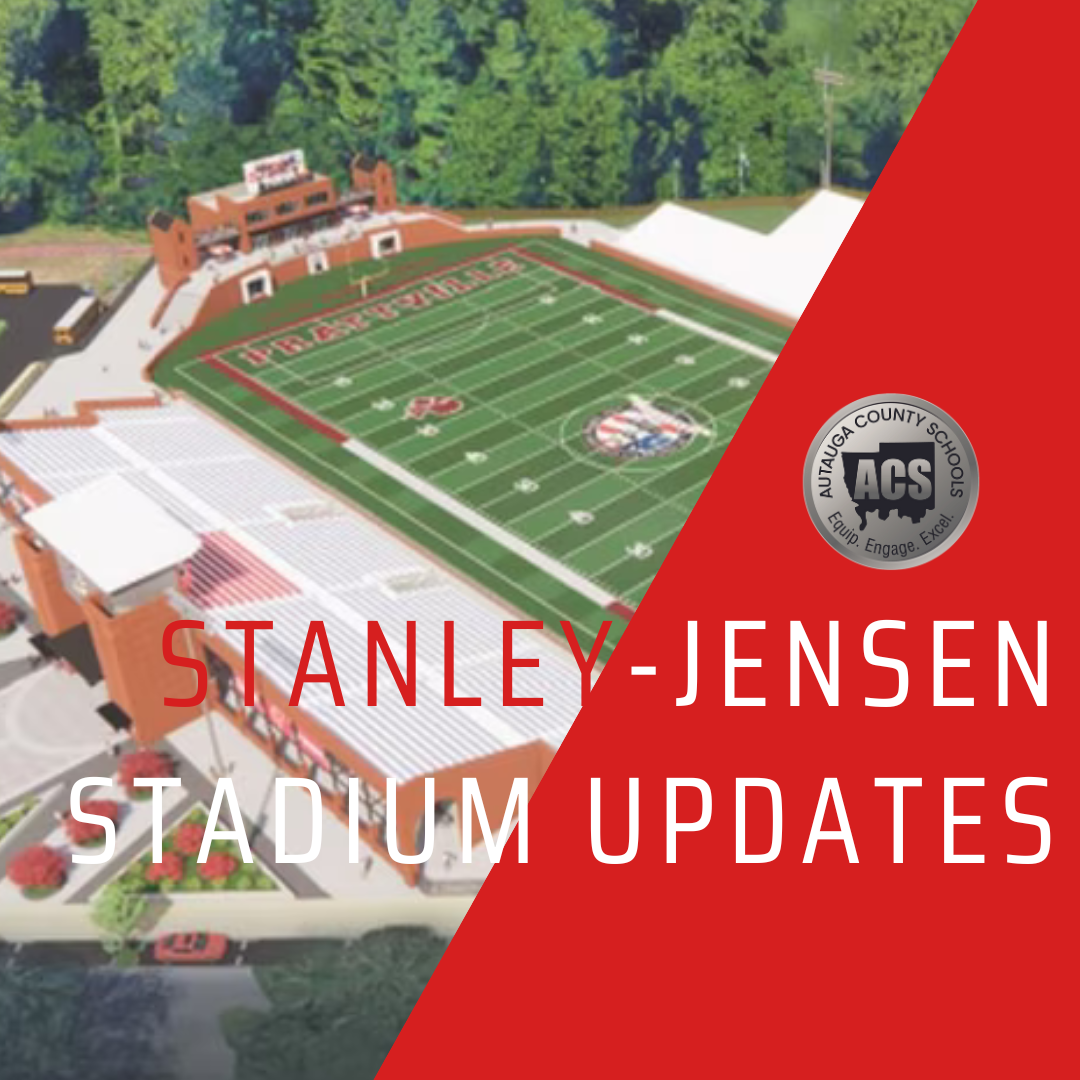 ---
Pardon the progress! Football season is underway across the district and so are renovations to Stanley-Jensen Stadium - the home of the Prattville Lions and PJHS Cats. As you prepare to cheer on your favorite teams, please be mindful of these renovation updates for an enjoyable experience while keeping everyone safe.
"We're excited to play in Stanley-Jensen this season," Lyman Woodfin, Autauga County Schools' Superintendent said. "With the renovation schedule we weren't sure what was going to be possible, but thanks to the hard work of several school administrators and City of Prattville employees, we are proud to compete on home turf this fall. We are discussing spring sports now and what the soccer season looks like without the stadium this year."
While there should be no significant changes to home game experiences through September, starting on October 2, contractors are scheduled to begin major demolition to key areas of the stadium. Please take note of the affected areas beginning next month.
Gate
Attendees are encouraged to arrive early starting in October! Due to renovations, there will only be two gates for all game attendees beginning with the October 6 game. The north end zone gate and the northwest main gate will open at 5:00 p.m. to allow sufficient time for everyone to enter before kick-off (the PJHS gate opens at 4:15 p.m. due to 5:00 p.m. kickoff). To purchase tickets, click here.
Please note! The gates will continue to open at 5:30 p.m. for the high school games in September and will move to 5:00 p.m. beginning the first week in October for the remainder of the season.
Parking
Wear your walking shoes! Some parking areas may be closed based on proximity to the renovation area, so there will be fewer spots than in previous years. While there will be sufficient parking available, it may be further away from the stadium than usual.
Seating
All game goers will sit together due to the priority demolition of the visitor's section. Portable bleachers will be added to the end zones and a temporary visitor's section will be reserved in the first section of the home stand. To make sure there is enough room for everyone, visiting schools' bands will not travel with the team. Click here for a diagram of the stadium's available seating.
Thank you for your cooperation and understanding of these changes while renovations are ongoing. If you have any questions or concerns, please contact Tony Camara, Autauga County Schools' Coordinator of Operations.