Governor Ivey Celebrates District's Summer Reading Camp Success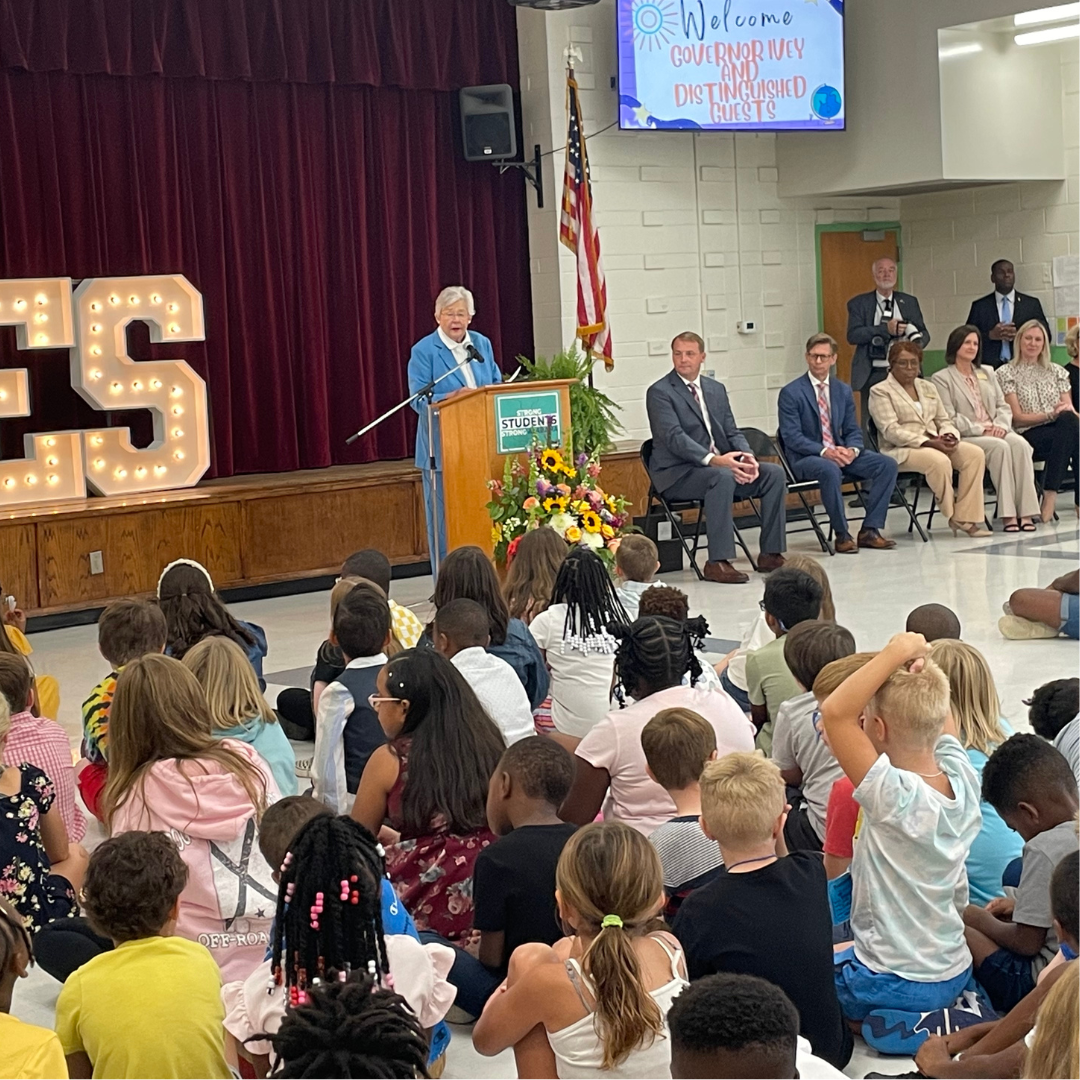 ---
Governor Ivey Celebrates Autauga County Schools' Superhero Summer Reading Camp Success in Special Prattville Elementary School Assembly
Prattville Elementary School was honored with a visit from Governor Kay Ivey as a part of a special assembly celebrating the district's summer learning accomplishments. Superhero Summer Camp participants, students in grades K-3 from across the county, listened attentively as Governor Ivey congratulated them, celebrating their summer reading successes.
ACS' Superhero Summer Camp participants penned the most letters of any county to Governor Ivey during her summer reading challenge. The challenge, as outlined in her letter published on May 22, was "to continue the growth and progress you made [during the school year]," citing that "we must keep our minds sharp by reading all summer long." The district's 151 letters caught the Governor's attention for "their enthusiasm for reading, writing, and drawing," as indicated in her note of participation and appreciation to each student.
"We want to encourage our students to be lifelong learners," said Holly McNider, Autauga County Schools director of Curriculum and Instruction. "This was just a perfect opportunity for us to bring in the governor's message and make sure that all of our students know the importance of reading and staying fresh with those skills."
During the celebratory assembly, students committed to continuing their good reading habits by taking Short the Squirrel's Reading pledge, which reads, "I promise to try and read every night to make reading my superpower." Short, the state's literacy mascot, was among several distinguished guests eager to encourage the district's young readers, including Dr. Eric Mackey, the Alabama State Superintendent of Education, and Lyman Woodfin, Autauga County Schools' own Superintendent.
"I'm truly proud of Autauga County's students for flooding my desk with letters, describing the books they read this summer," said Governor Kay Ivey. "This achievement not only reflects their individual passion for reading and learning but also the dedicated encouragement provided by their teachers and families. With every page that is turned, a stronger Alabama is formed, so it is imperative we continue to recognize the great feat of our students when it comes to picking up a book each and every day."