School Board Members Attend Leadership Conference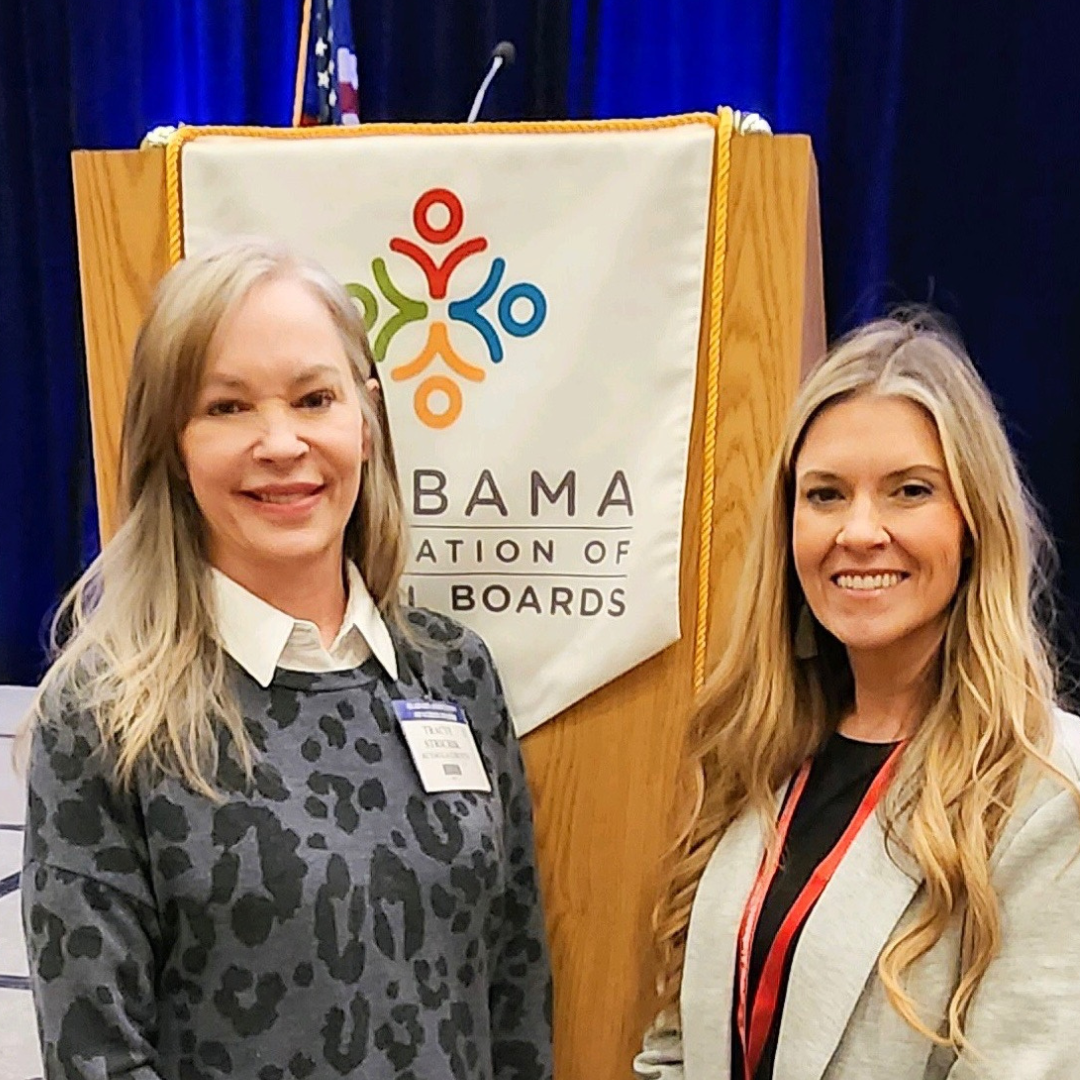 ---
AUTAUGA COUNTY SCHOOL BOARD MEMBERS AMONG 300 EDUCATION LEADERS ATTENDING SCHOOL BOARD LEADERSHIP CONFERENCE
Autauga County school board members Kim Crockett and Dr. Tracye Strichik were among more than 300 education leaders in Birmingham March 10 and 11 for the Alabama Association of School Boards conference, Leadership for Developing a Highly Effective Staff, at The Sheraton Birmingham Hotel.
The event highlighted best practices for using achievement data to make effective staffing decisions and provided strategies for employee recruitment and staff development. Keynote speakers included Anthony Colannino, founder and president of Leading and Teaching for Growth; Dr. Doris Santoro, associate professor of education at Bowdoin College; Dr. André Harrison; vice president at Cognia; Leilani Scott, executive director of leadership and staff development at Gwinnett County (GA) Schools; and Bryan Goodwin, president and CEO of McREL International.
The conference also featured breakout sessions led by education and wellness experts, including Lawrence County Schools Superintendent Jon Bret Smith, who delivered a presentation on recruiting and retaining high quality teachers; Rachel Sullivan, owner and founder of Solid Ground Counseling Center, who led a session on mental wellness; and Alabama State Department of Education Director Shavon Harris and Administrator Dr. Kelly Stanton, who explained various teacher certification pathways.
Other conference learning opportunities included a Poverty Simulation which offered an up-close, immersive view of struggles faced by students and families living in poverty, and an early bird workshop, "Bullies & Predators: Online Threats to Students," led by Dr. Greg Price, chief technology officer at Troy University and Pike County school board member. "The March leadership course offered school board members the opportunity to gain a better understanding of leadership and effective staffing decisions," said AASB Executive Director Sally Smith. "Our hope is that all attendees walked away with practical tips and tools for building their school systems' staff and improving student achievement."
About the AASB School Board Member Academy
The conference was presented by the AASB School Board Member Academy, a four-level "school" for school board members founded in 1986 and built around eight core courses: a two-part orientation, including roles and responsibilities as well as effective boards and relationships; academic achievement; community engagement; financial accountability; highly effective staff; positive climate and culture; and policy and planning.
Board members who complete the Academy levels can continue their training to earn the Master School Board Member status and ultimately work to achieve AASB's Master Honor Roll distinction. Completing all eight courses is a prerequisite for reaching the Academy's fourth and master levels.
The 2012 School Board Governance Improvement Act mandates orientation training and six annual continuing education hours – two of them earned as a whole board – for school board members in Alabama.
About the Alabama Association of School Boards
The Alabama Association of School Boards represents all of the state's public local school boards. Since 1949, AASB has served education leaders and the interests of local decision making in public education. Today the association serves more than 800 school board members statewide. The association's mission is to develop excellent school board leaders through quality training, advocacy and services.